Collaboration 2021: Tabbah x Irène
Irene is honoured to announce a collaboration with the House of Tabbah for the Study and the drawings of their next historical collection.
The House of Tabbah is a family-owned jewelry house founded in 1862 and whose legacy is perpetuated from generation to generation. The House of Tabbah, at the crossroads of Oriental and Western culture, is known for the creativity and the quality of its pieces, whose signature is sought by collectors from all over the world.
Marie Genon, founder of Irène, is extremely grateful to Nabil Tabbah and Nagib Tabbah for offering her the opportunity to write with them a new page of their long history.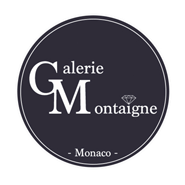 GALERIE MONTAIGNE
Jewellery & Vintage
2, avenue de la Madone
98000 Monaco Monte-Carlo
Tel. 00377 93 50 44 11
on appointment: