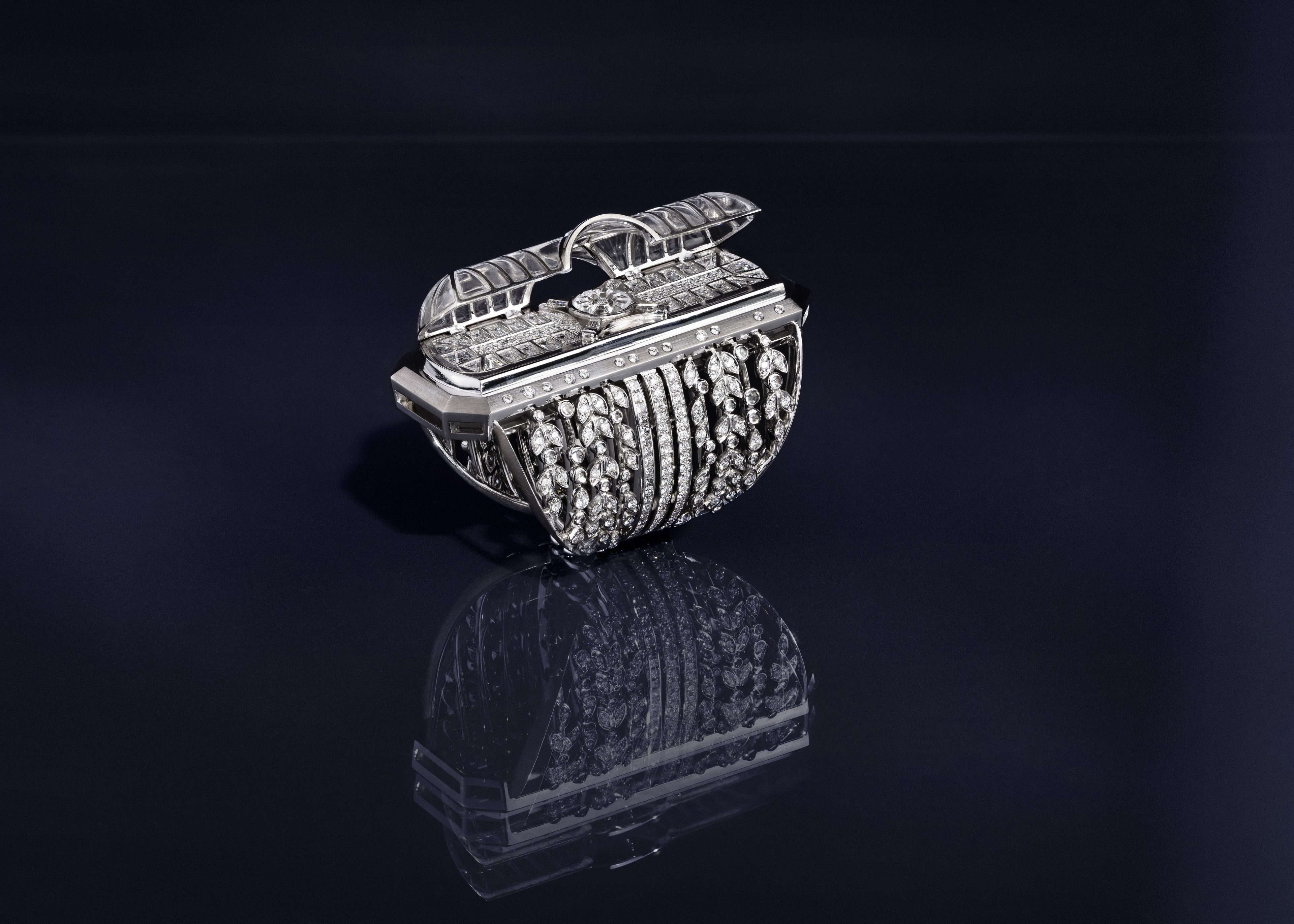 Seen from above, the straight geometrical lines of the ring are modelled on the Parisian monument. From the side, the golden threads set with diamonds and rock crystals conjure the waterfalls and vegetation of a theatrical decor. From inside, it is a unique world and a precious miniature replica of the glass roof of the majestic building.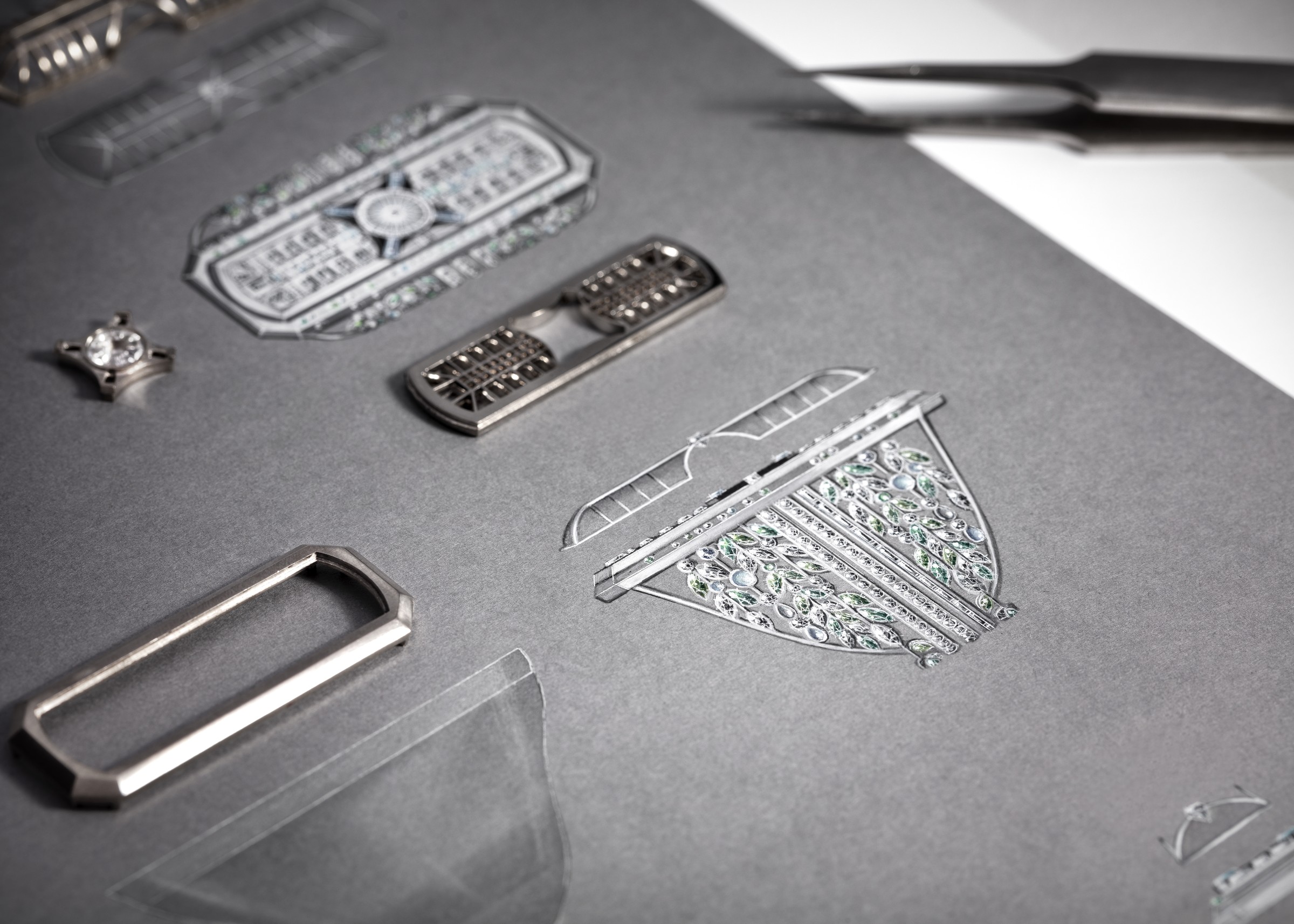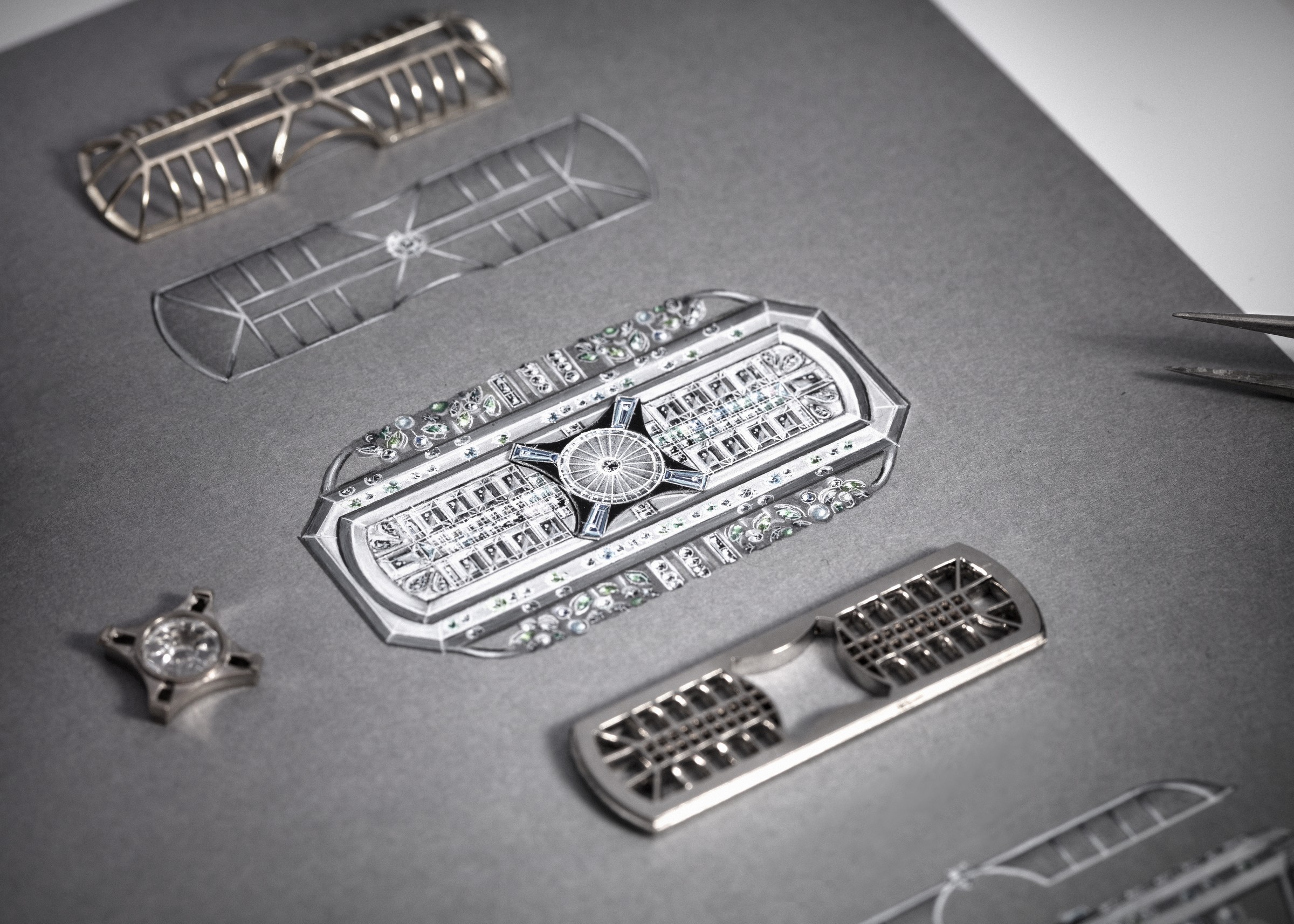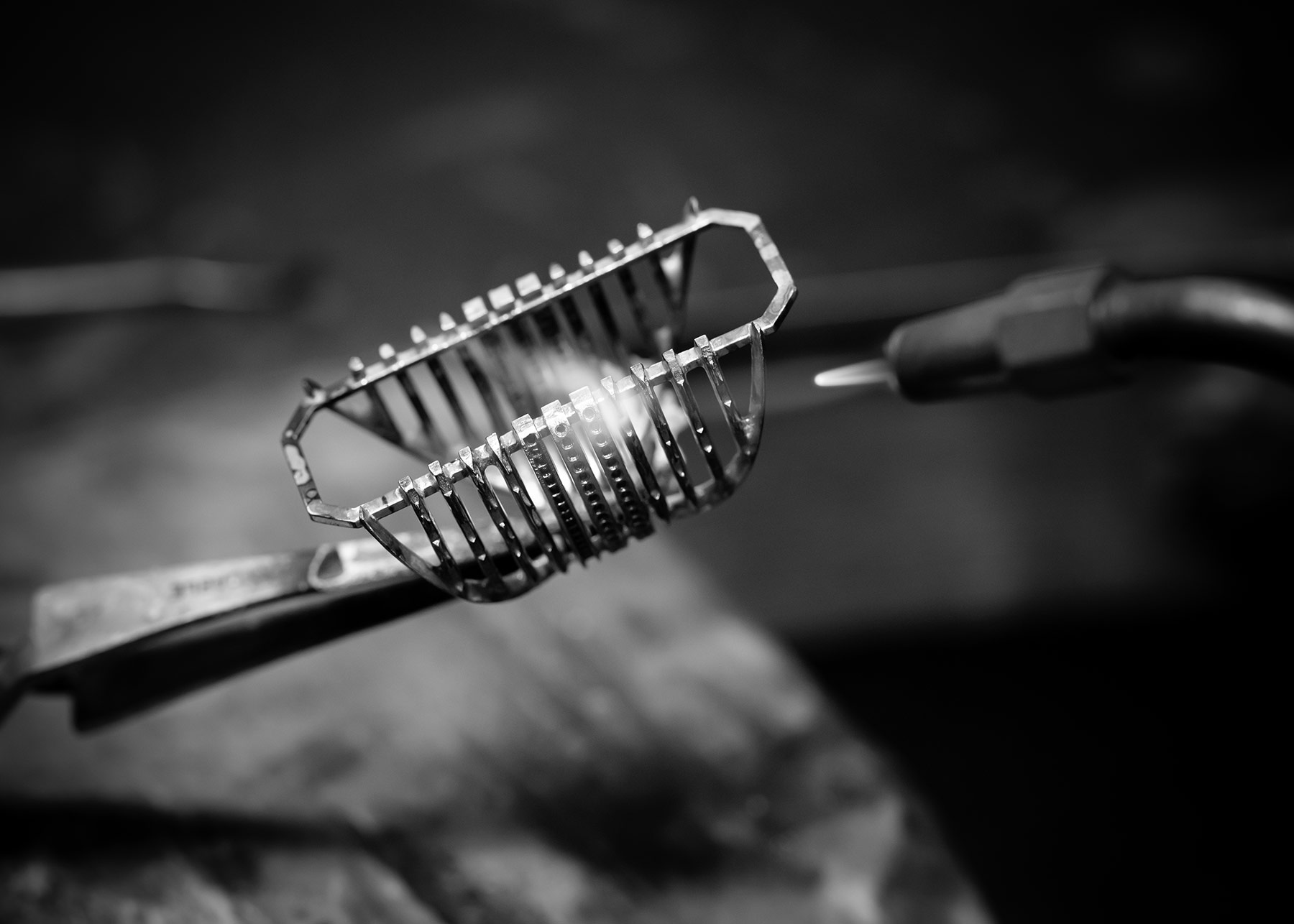 Under a golden dome of rock crystal, carved one window at a time, a table setting paved with 125 diamonds (paving) symbolizes five waterfalls of gold, diamonds and white sapphires. Their different shapes, represented by 278 rocks of brilliant sizes, baguette-, cabochon and marquise- cut gemstones glisten along the body of the ring.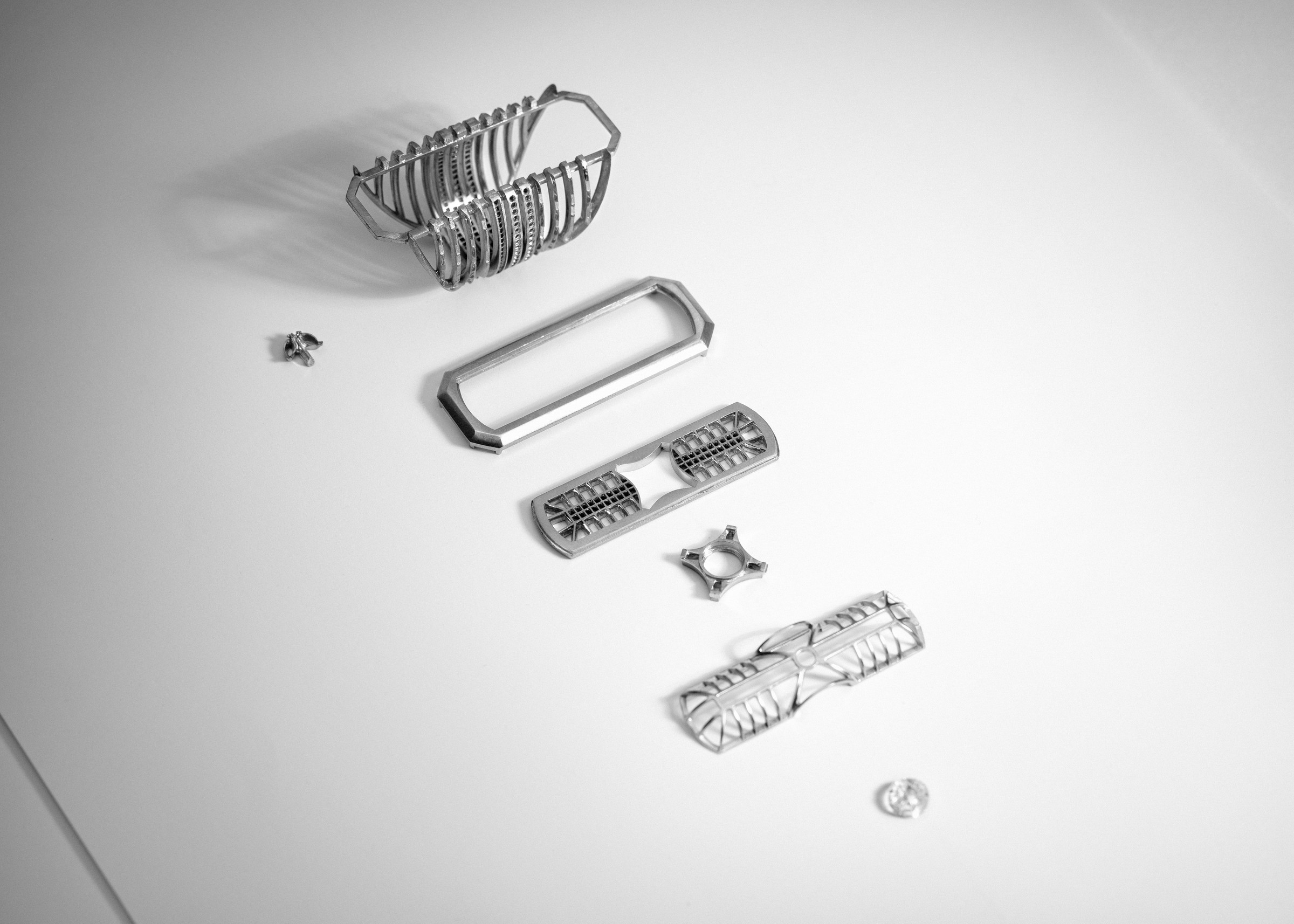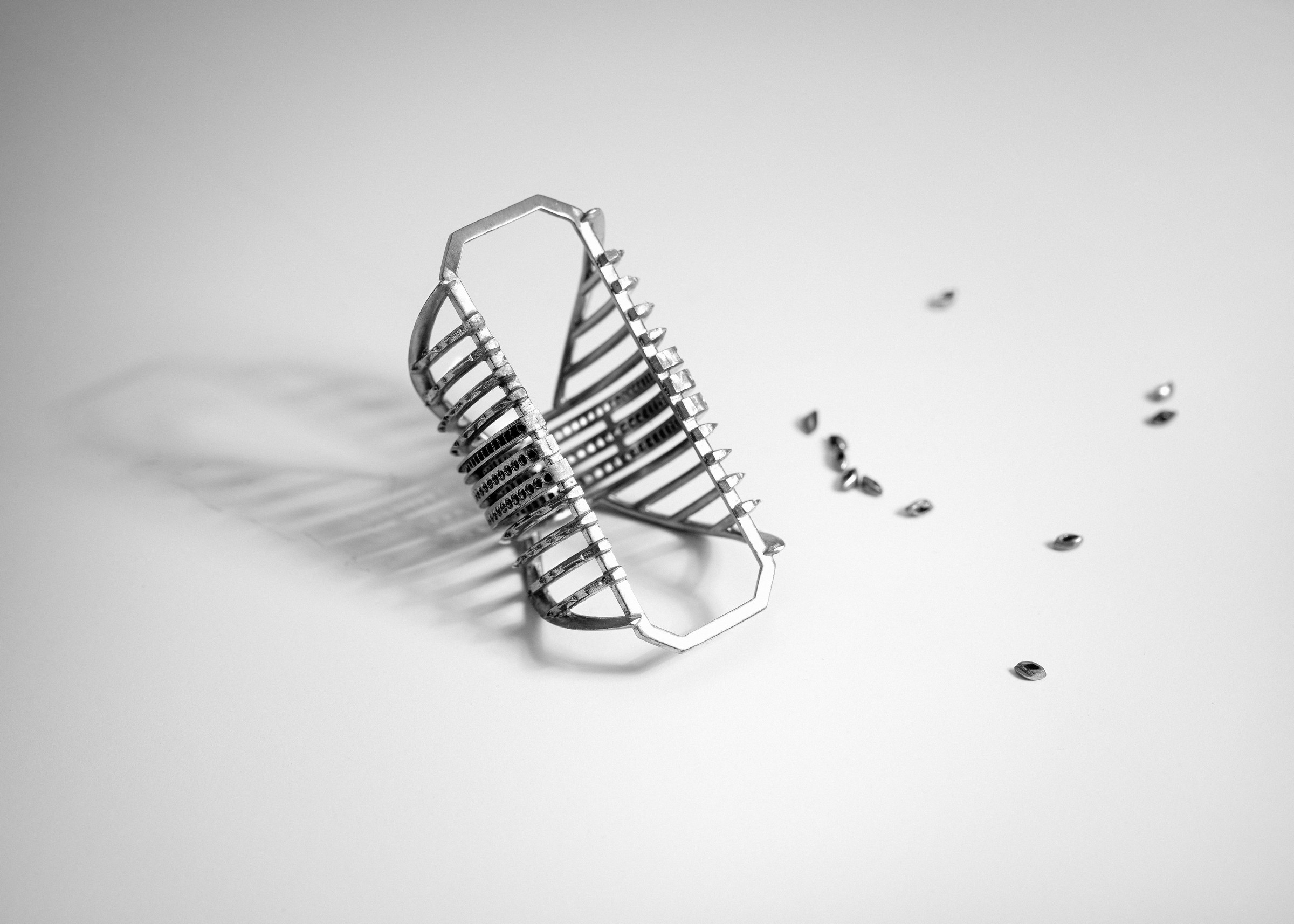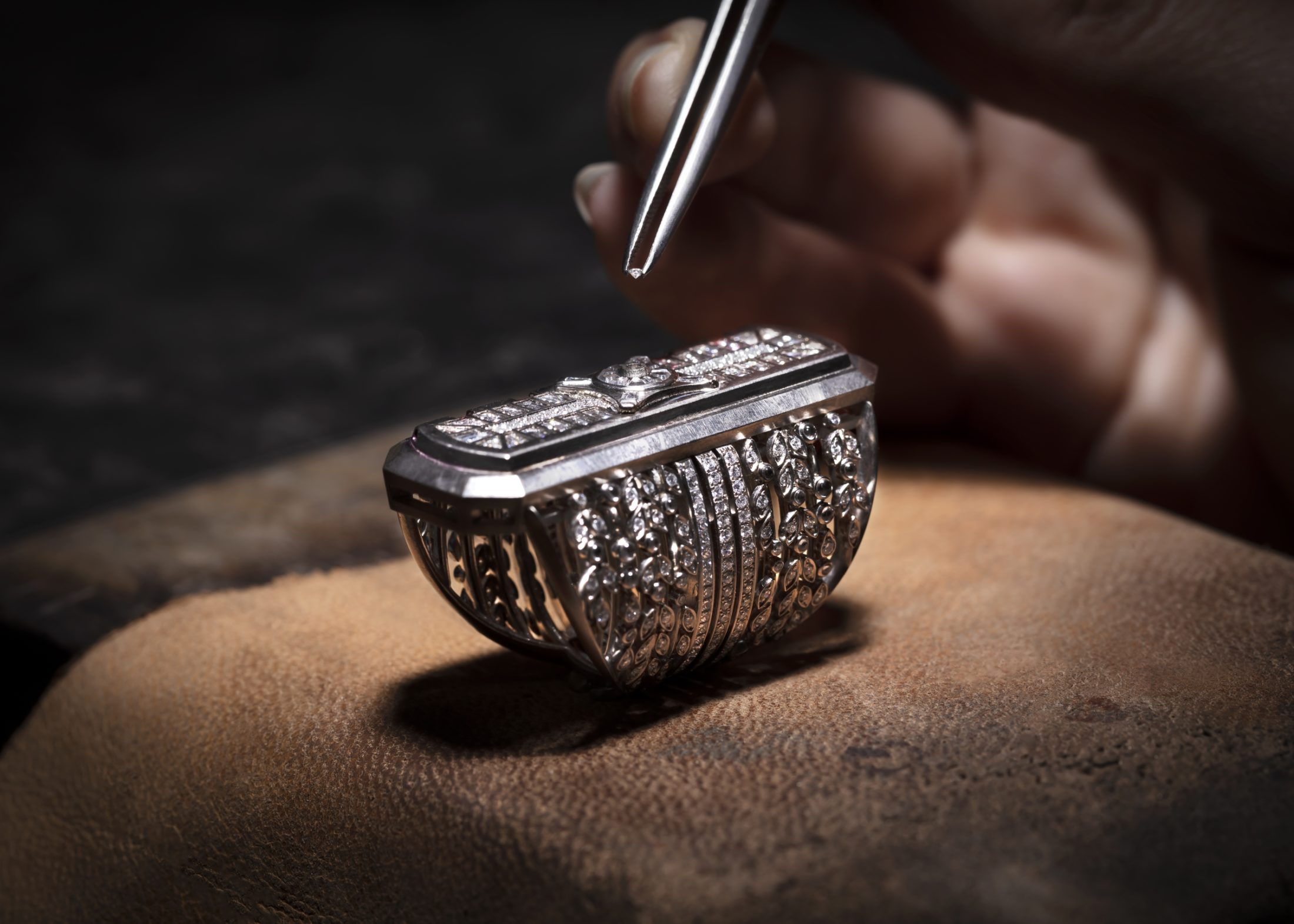 The show does not end here: fixed with an invisible hinge, the precious glass roof opens. It reveals the paved table setting and the central rosette of gold, diamonds and rock crystals whose engraved patterns imitate the dome of the Grand Palais as well as the lines inspired by the Maltese Cross that the jewellery designer Fulco di Verdura would reproduce on his jewels.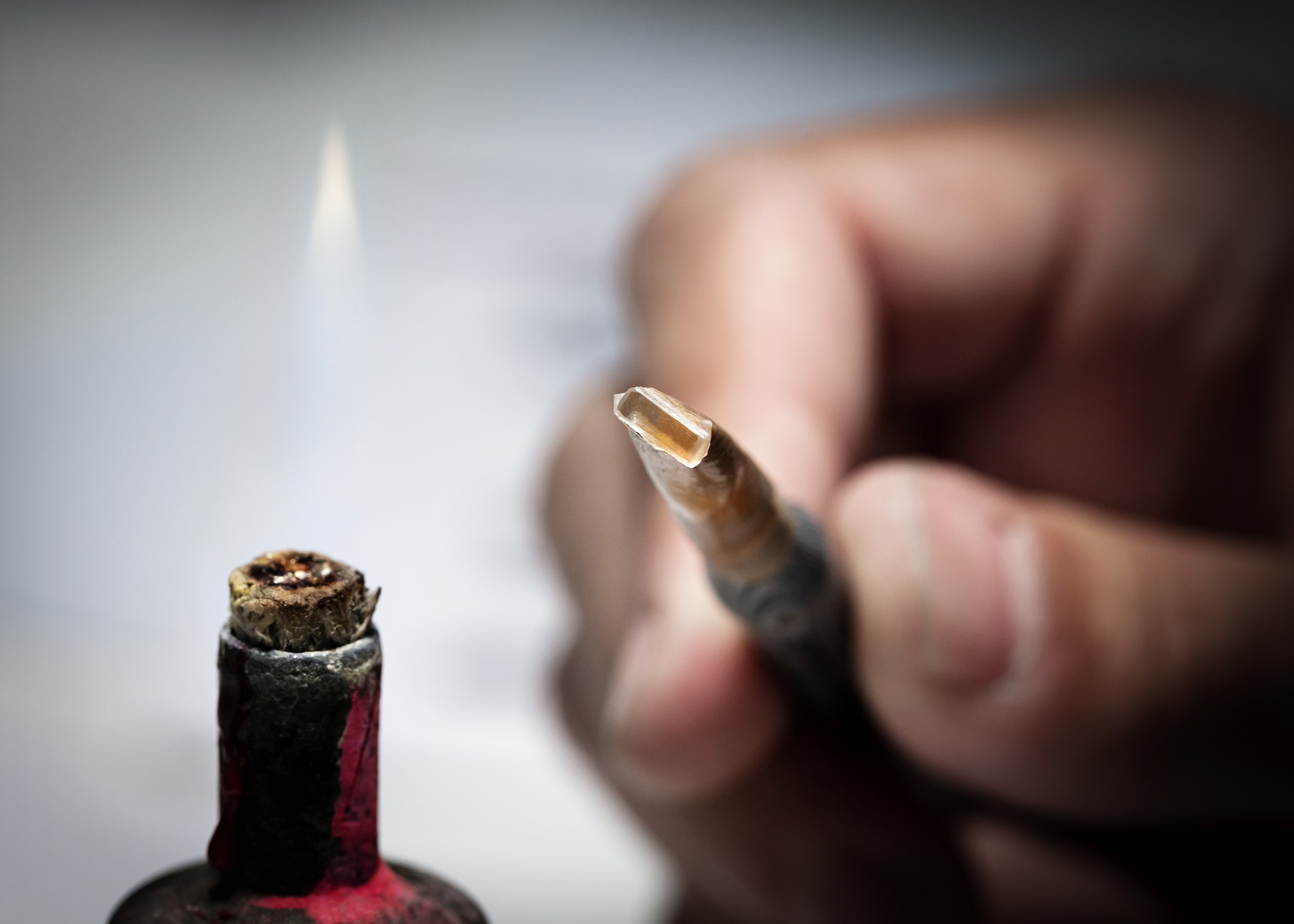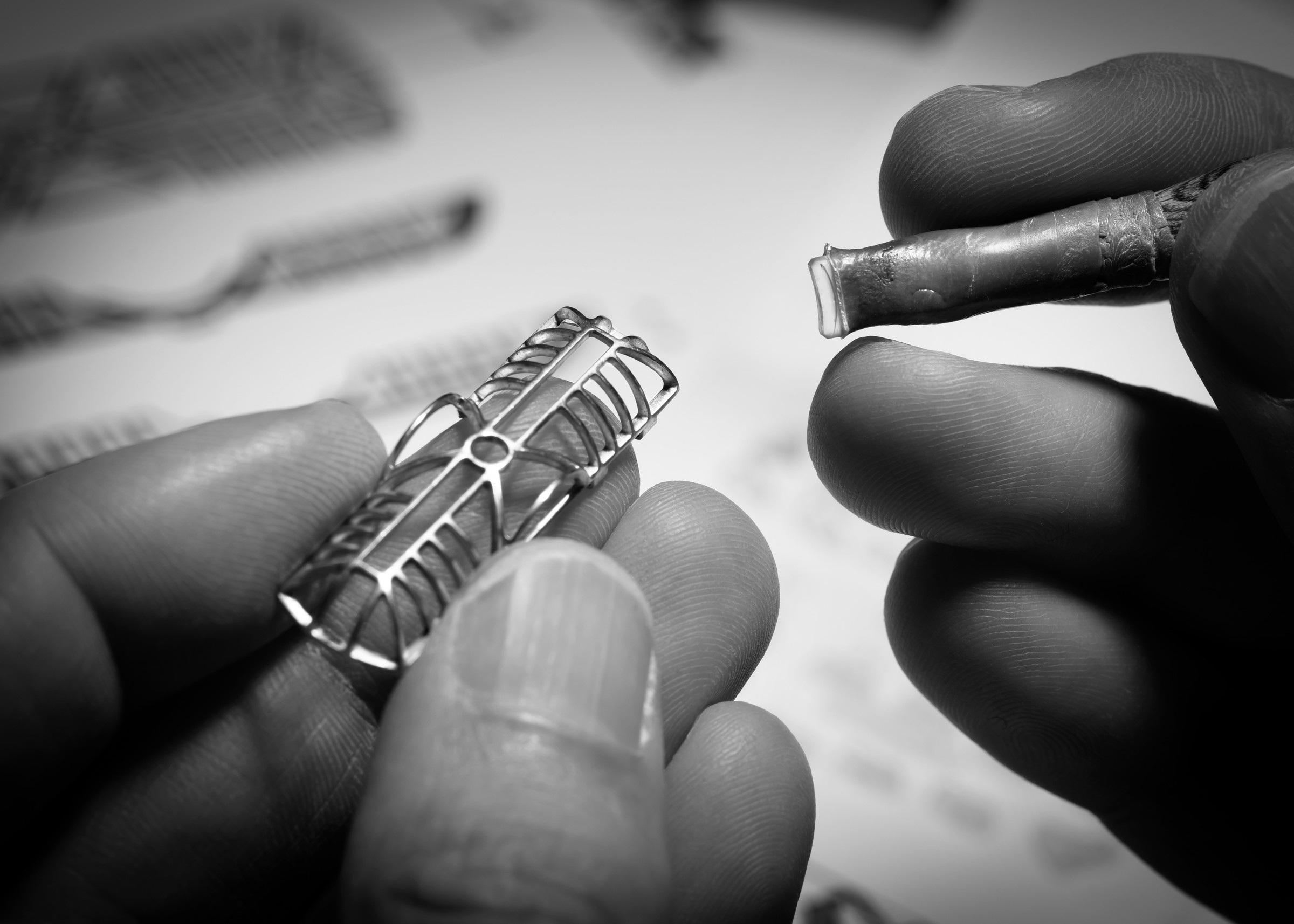 This jewel model features the essence of a narrated story: that of an exceptional scenography and a dreamlike, unique and precious universe.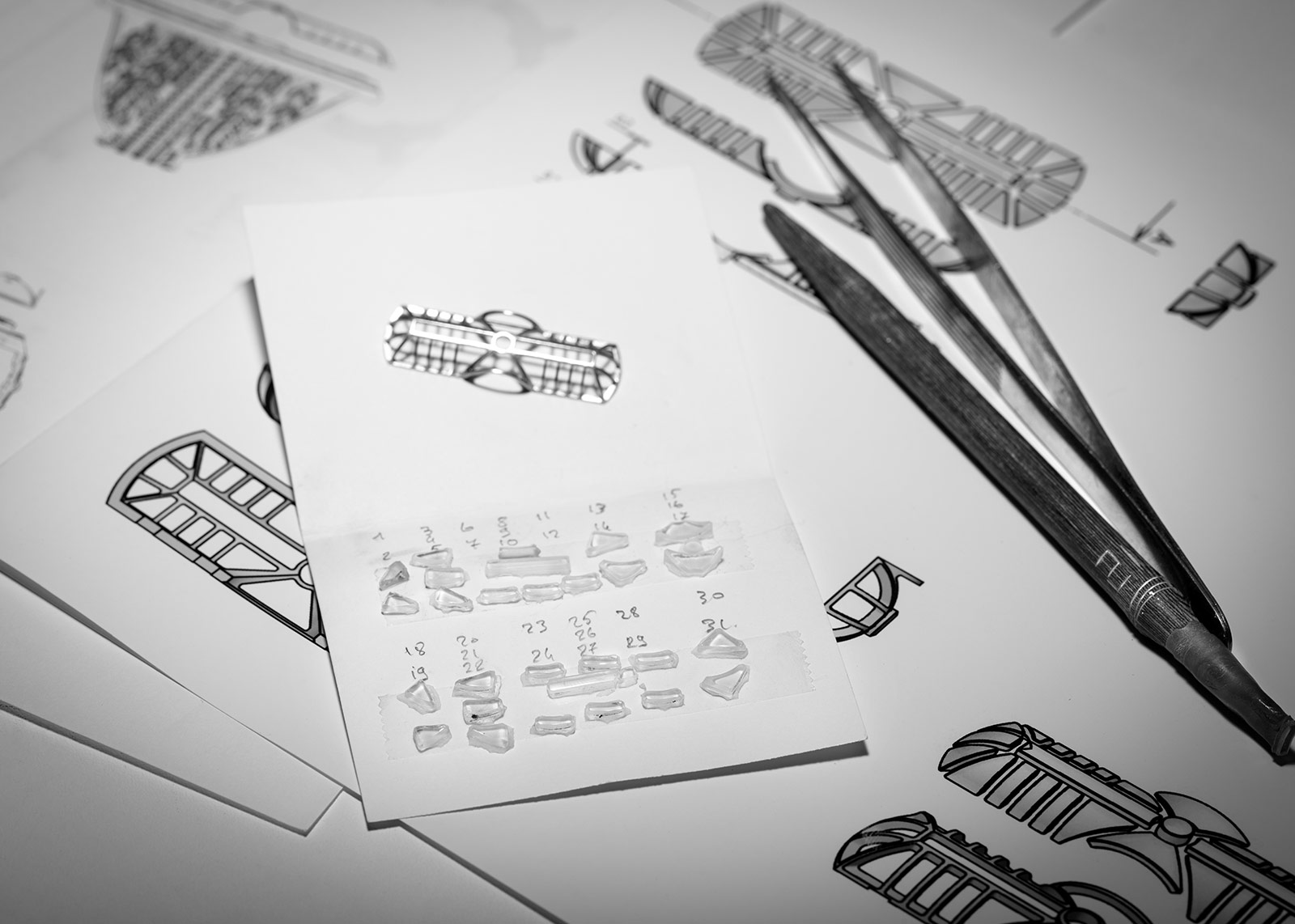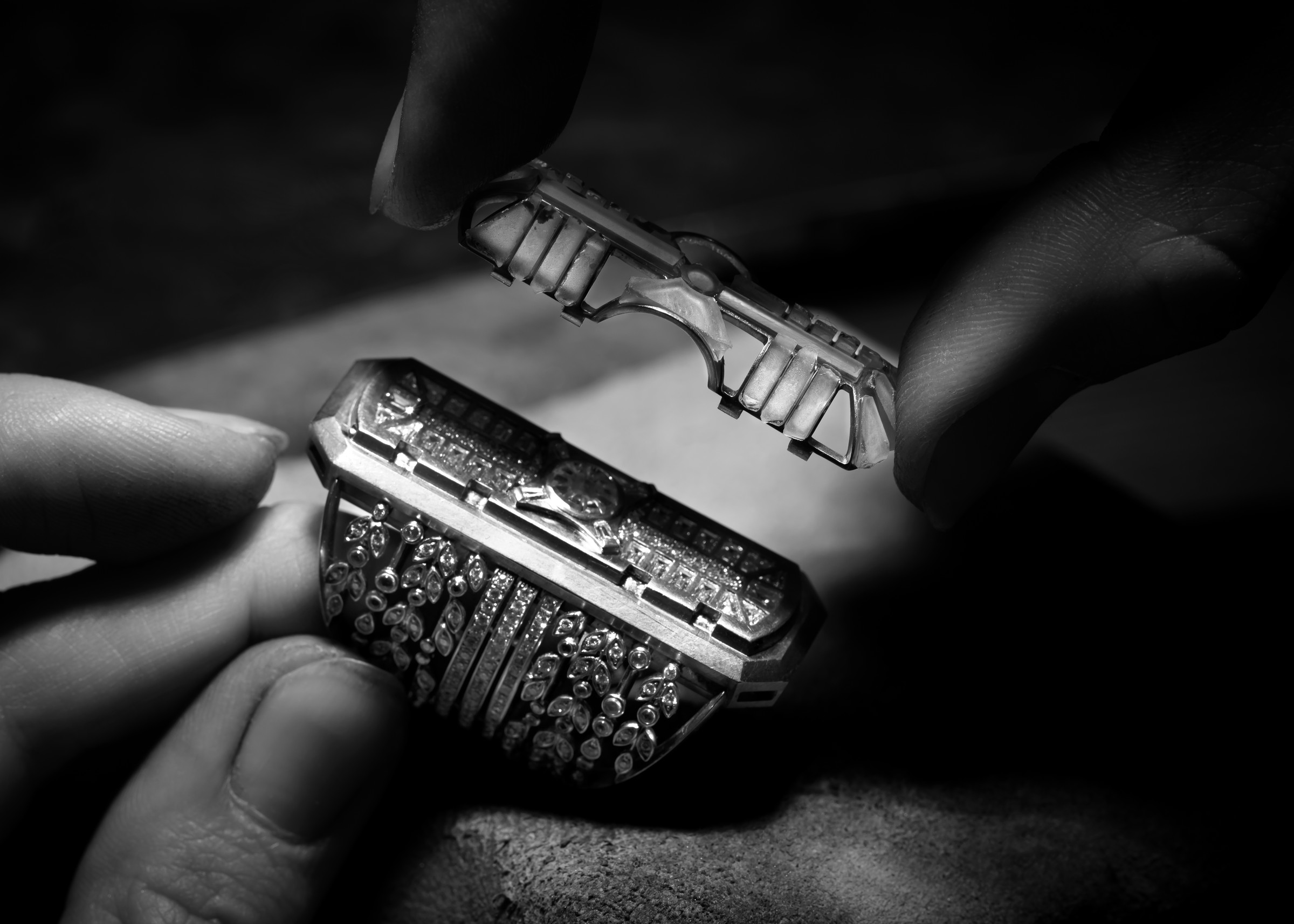 · Act 1 ·
Scene 2. The glass roof