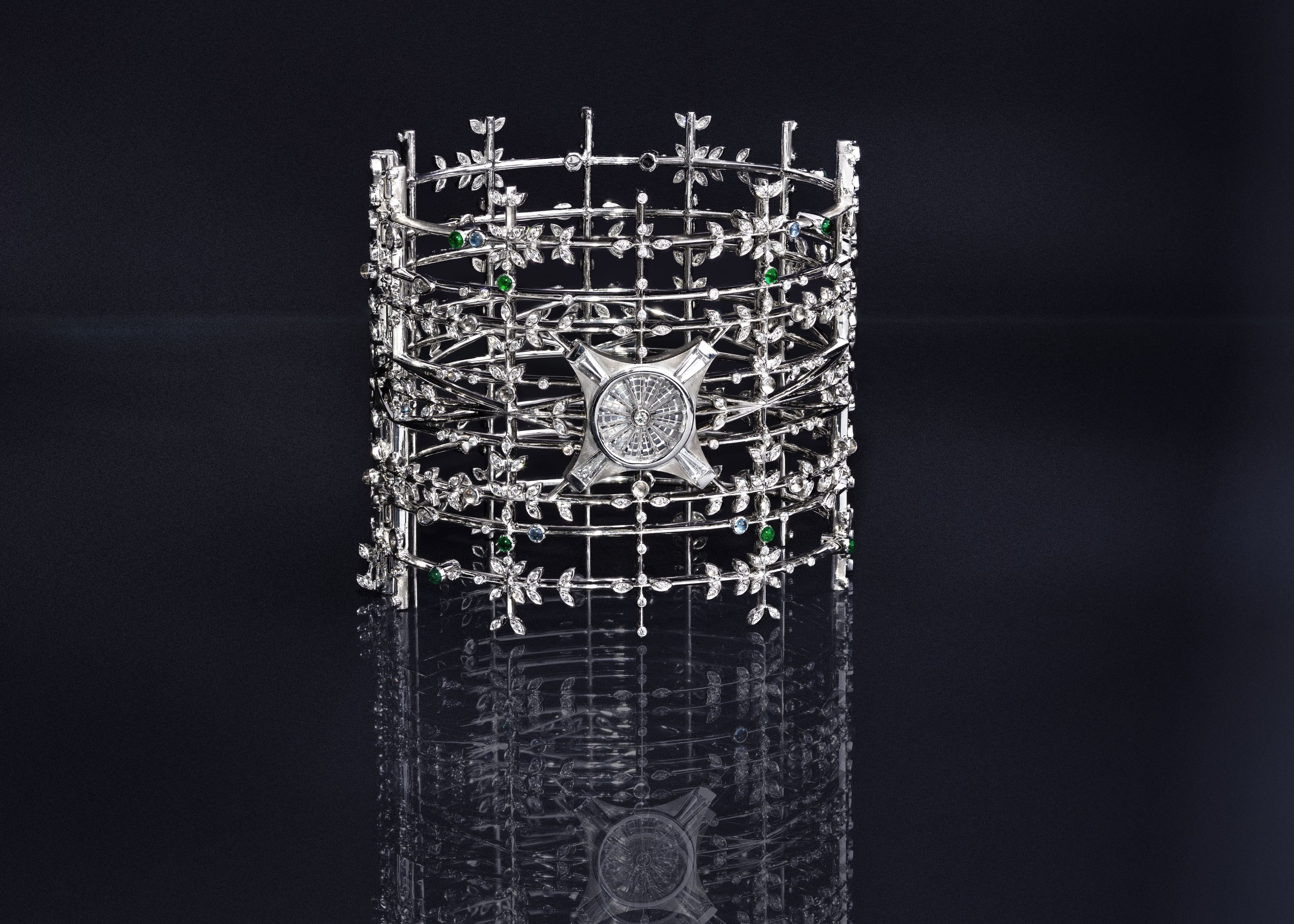 Waterfalls and green cascades glisten under the glass roof. Then time stops: the water droplets become diamonds and rock crystals, vegetation blooms into a cameo of emeralds and aquamarine stones, the steps of the promenade become
stones in motion.
Evoking the Nave of the Grand Palais and its frame, the sleeve cuff is a treasure of architecture and sculpture, a jewellery blueprint. Its interwoven precious metals are inspired by the structure of scaffolding.
Along the weave of golden threads, emeralds and diamonds representing the flora, over 200 rock crystals and aquamarines with a cabochon cut as well as brilliant pear-cut diamonds give the illusion of streaming water.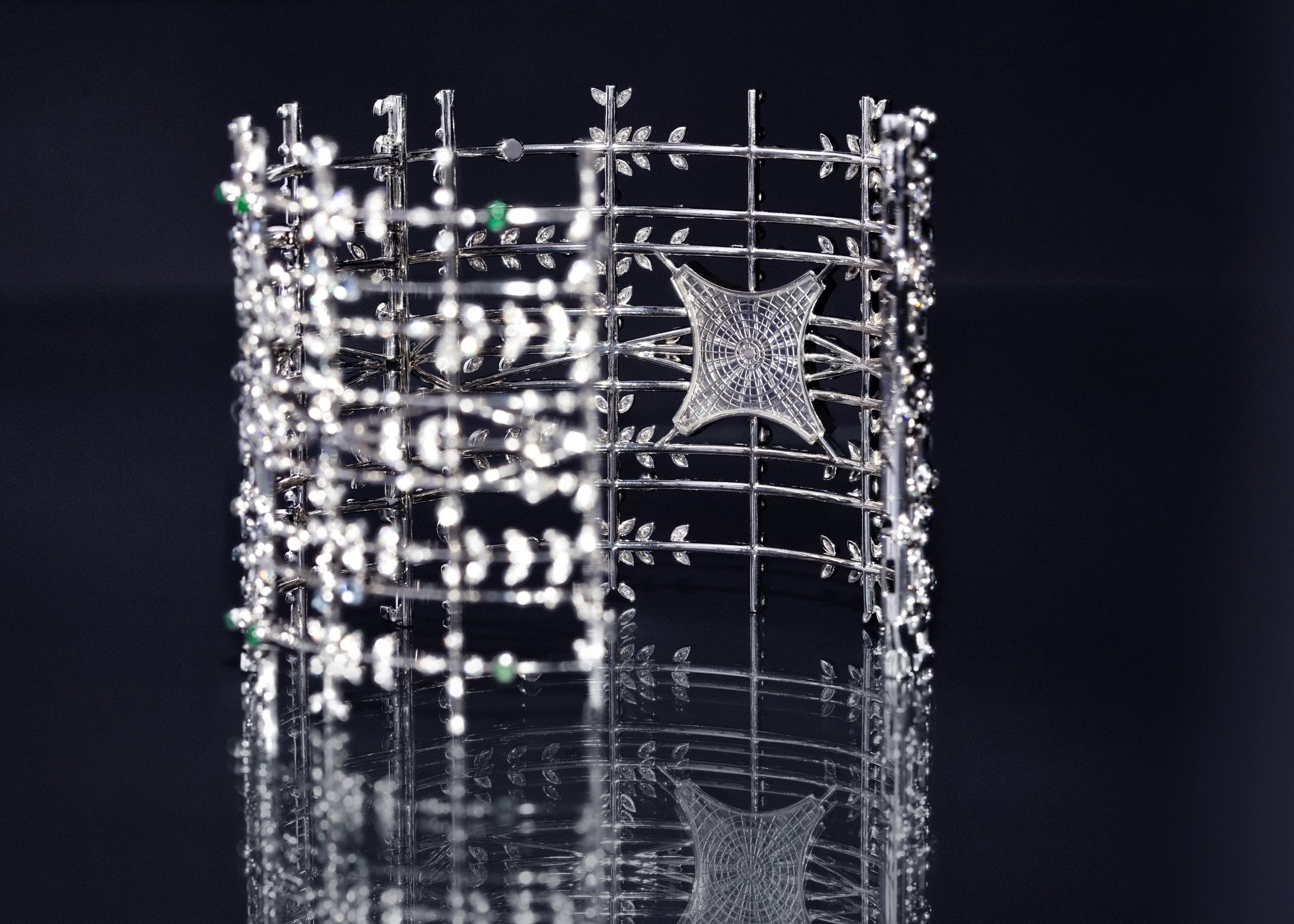 The ephemeral becomes eternal, within easy reach. The spectacle is golden.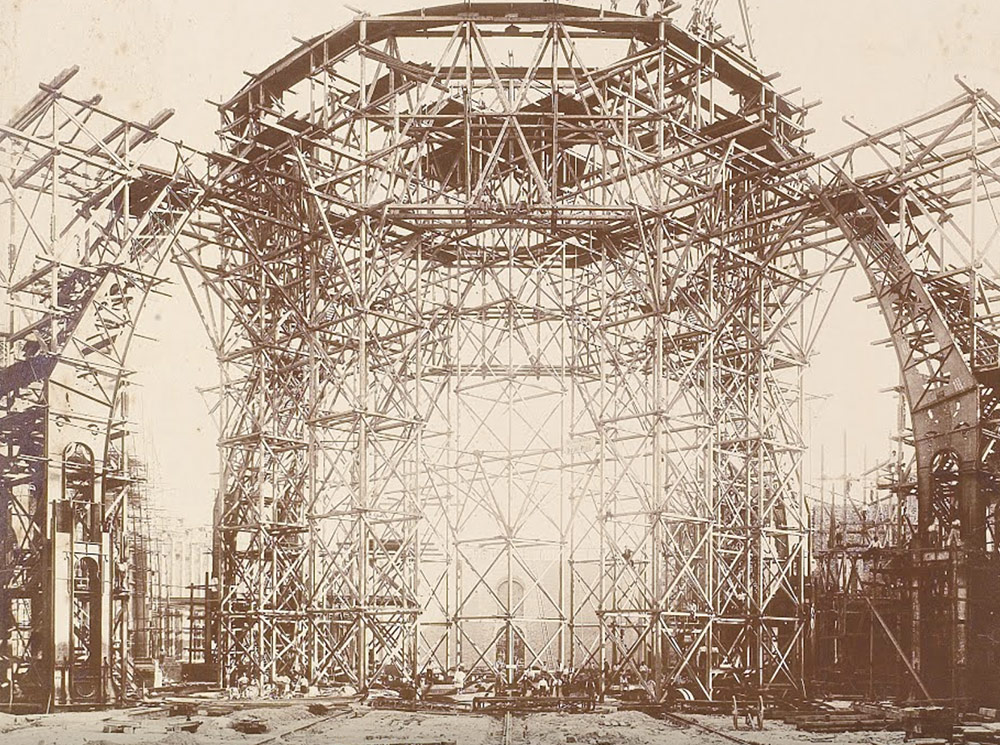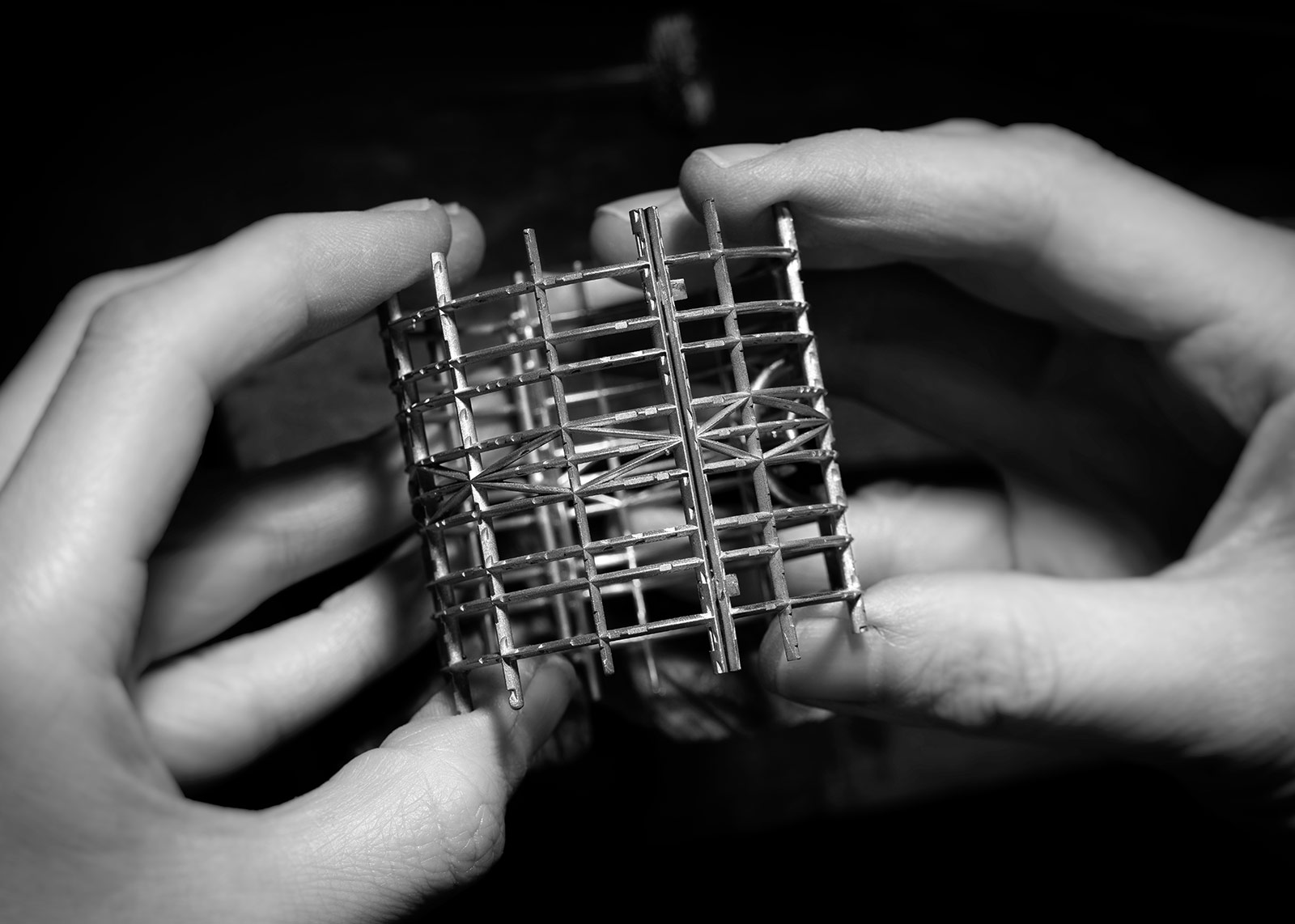 At the heart of the cuff's structure, the dome majestically glitters: carved in rock crystal and engraved at the back with gold microns, the dome is set with a brilliant 1.5 carat cut diamond and with 4 tapered diamonds.
It is all about materials, architecture and scenography: a story told in the Grand Palais.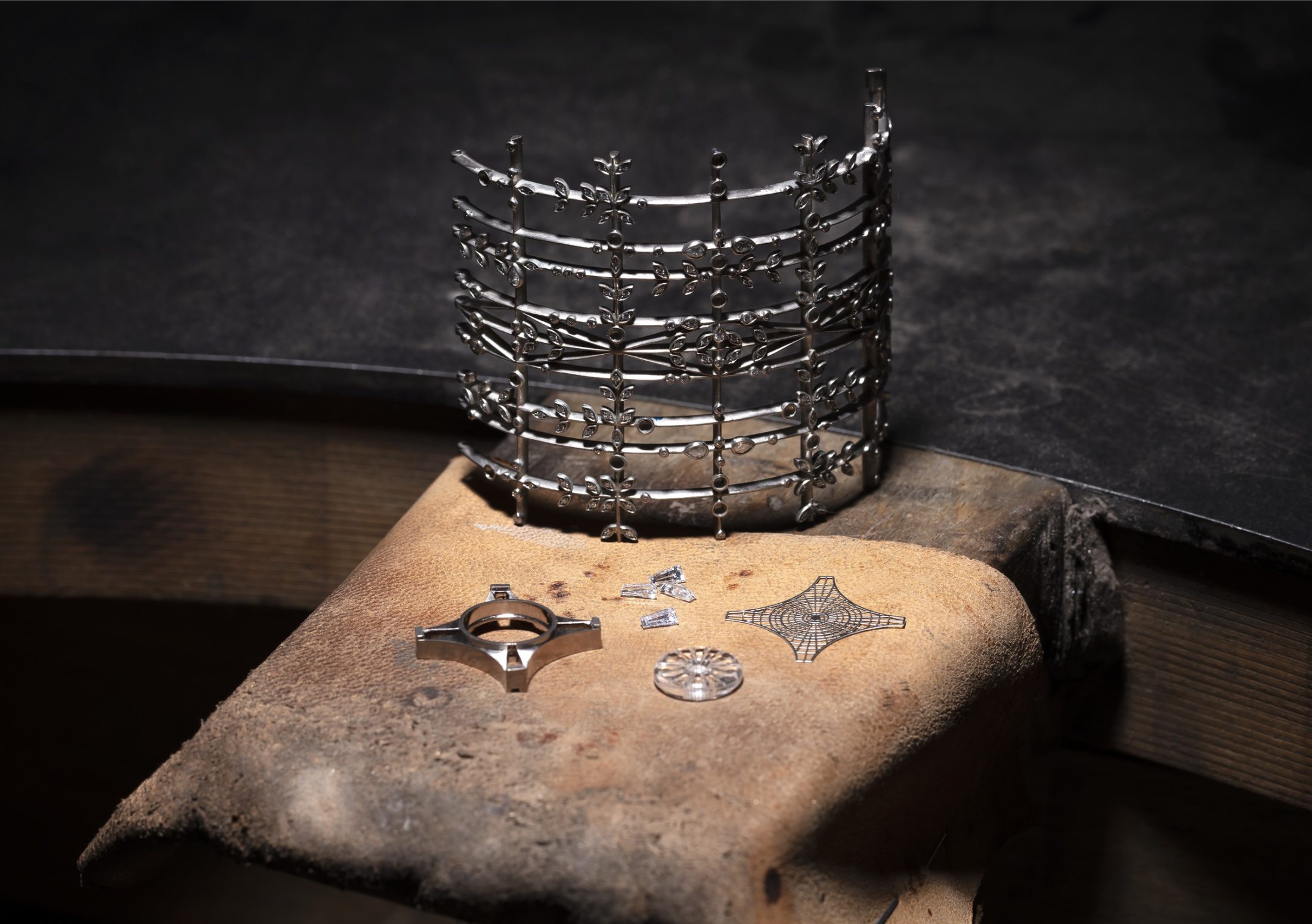 · Act 1 ·
Scene 1. The nave